Greater Nanaimo Chamber of Commerce announces winners in holiday light-up contest
The Latest
Mayday call came into Coast Guard saying vessel had taken on water, BC Ferries dispatched to scene
Reimer's family had supported an application by Black Press to lift ban
Impress TV
For you: A Merry Christmas smile in song!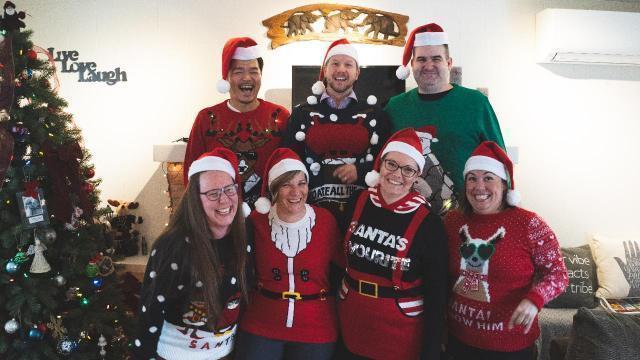 sponsoredMore videos
Czechs will play pre-tournament game against Slovakia on Dec. 19 at Frank Crane Arena
Nanaimo Clippers defeated Alberni Valley Bulldogs on Wednesday
"Spider-Verse" has been very well-received among critics, and audiences in exit surveys gave it a rare A+ CinemaScore.
Radiohead, the Cure, Roxy Music and the Zombies will also be ushered in at the 34th induction ceremony
Christmas charity campaign is in need of toys for all ages of children
Charity getting a boost from new bigger, busier Harewood location
Barkley says the friendship gave him 'great memories and great joy'
Vancouver-born actor known for Deadpool movies will voice film to be released Feb. 15, 2019
Opinion
Opposition leader sees unpredictable year ahead in 2019
While good driving abounds, evidently there is too much bad driving, says letter writer
The City of Nanaimo elected its next mayor and council on Saturday, Oct. 20.
Leonard Krog will be mayor and other members of council will be Erin Hemmens, Sheryl Armstrong, Ben Geselbracht, Tyler Brown, Jim Turley, Don Bonner, Ian Thorpe and Zeni Maartman.
What do you think of Nanaimo's incoming city council?
Kim XO, lets you in on her style secrets each Fashion Friday on the Black Press Media Network
Picture-perfect treats to savour and share