Arts Club theatre company presents 'Circle Game' at Nanaimo's Port Theatre this week
The Latest
Women and men reported similar levels of perfectionism
Romance scams surpass all other types of fraud in Canada
Impress TV
Rinsing is not enough ... Don't forget to brush!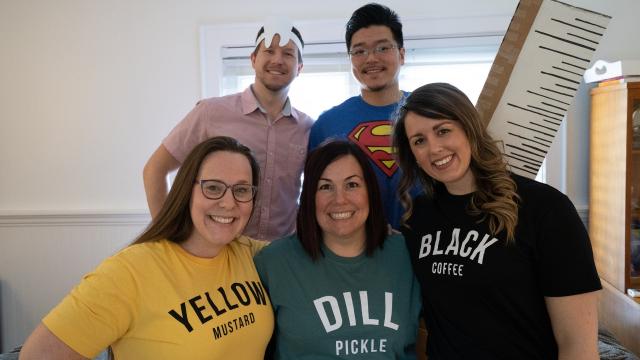 sponsoredMore videos
Mariners men's basketball coach reflects on his team's accomplishment
Vancouver Island University defeats Sheridan Bruins 85-82 in CCAA national championship
Jodi Benson heroine of the 1989 animated Disney film
Cooper is the bestselling author of 'Dispatches from the Edge: A Memoir of War, Disasters, and Survival'
Hockey 4 Food charity game was held Sunday at Frank Crane Arena
35th annual show taking place at Beban Park today, March 10, from 10 a.m.-4 p.m.
The man was written up by two different officers for using an electronic device
The aquarium asked the public for their help to name Springer's second calf
Opinion
Our son doesn't understand that he's been given a legacy of environmental crises, says letter writer
Re: Apartment construction up during start of 2019
ICBC released its list of Vancouver Island's 10 worst intersections based on crash statistics. The stats say the intersection of the old Island Highway, Bowen Road and Norwell Drive is Nanaimo's worst. What do you say?
Photographer Darren Hull Photographs Okanagan Fashion
Kim XO, helps to keep you looking good on Fashion Fridays on the Black Press Media Network