Bob Chamberlin, vice-president of Union of B.C. Indian Chiefs, announces intentions
The Latest
In November Rogers Media sold its MoneySense personal finance website
Rob MacDonald said he feared his 15-year opioid addiction would cause him to returned to crime
Impress TV
Rinsing is not enough ... Don't forget to brush!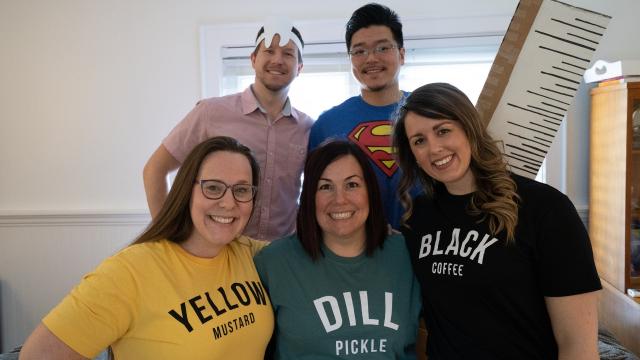 sponsoredMore videos
Mariners men's basketball coach reflects on his team's accomplishment
Vancouver Island University defeats Sheridan Bruins 85-82 in CCAA national championship
Have You Heard? series starts Friday with keyboardist Marty Steele at Shaw Auditorium
Jodi Benson heroine of the 1989 animated Disney film
Hockey 4 Food charity game was held Sunday at Frank Crane Arena
35th annual show taking place at Beban Park today, March 10, from 10 a.m.-4 p.m.
Sir Isaac Newton had clearly never been to this Vernon anomaly when he discovered gravity
Workers pulled 45 rattlesnakes from underneath the home near Albany
Opinion
The rule of law is a fundamental principle in Canada's constitution, says letter writer
Letter writer concerned with anti-masculinity ideologies in schools and universities
ICBC released its list of Vancouver Island's 10 worst intersections based on crash statistics. The stats say the intersection of the old Island Highway, Bowen Road and Norwell Drive is Nanaimo's worst. What do you say?
Owner of City Tile Nanaimo Celebrates 15 Years in Business
Photographer Darren Hull Photographs Okanagan Fashion