Trucks left from Victoria and others joined along the way up the Island
The Latest
One 11-minute video of the confrontation shows the Haka dance and students loudly chanting
A group of five Canadian doctors and three professional organizations is appealing
Impress TV
How can you tell if a raptor is healthy? Give it a check-up!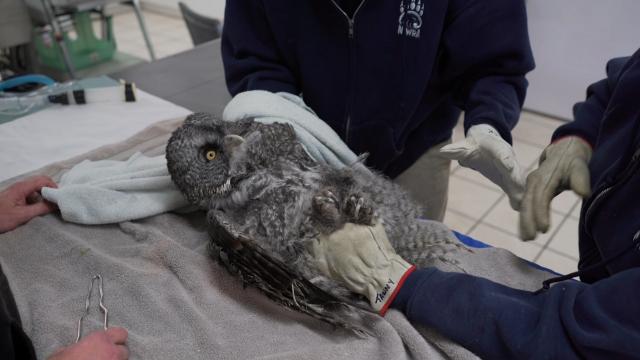 sponsoredMore videos
Callum Montgomery goes fourth overall to FC Dallas in MLS SuperDraft
BCHL Clippers defeated Trail, but lost to Penticton and Salmon Arm on road trip
At least two shows on Netflix's Canadian platform briefly use actual footage of the 2013 tragedy
Deadline to submit work to VICC Piper's Lagoon Lobby show 'All About Animals' is Jan. 24
Wesley Fraser, astronomer and planetary scientist, presents discoveries by New Horizons spacecraft
Foundation partners with Country Grocer to give Arielle Furzeland and her family a January vacation
Resolve to buy all of the things you want and need, but pay less money for them
Richard Phillips painted warm landscapes and portraits of famous people like Mother Teresa in his prison cell
Opinion
Jock Finlayson is executive vice president and chief policy officer of the Business Council of BC
Negative-option billing is still legal for governments
Nanaimo will elect a new MLA in a byelection Jan. 30.
There are six candidates running, representing the NDP, B.C. Liberals, Green Party, B.C. Conservatives, Vancouver Island Party and the B.C. Libertarians.
Have you decided who you're voting for in the byelection?