British Columbians are gearing up for Spring GoByBike Week — May 29 to June 4 — and there are dozens of reasons you'll want to join in:
Save money on gas.
Reduce your carbon footprint.
Get exercise.
Celebrate cycling.
Learn new bike routes.
Join a community and meet other cyclists.
Destress, and boost your mental health.
Win prizes!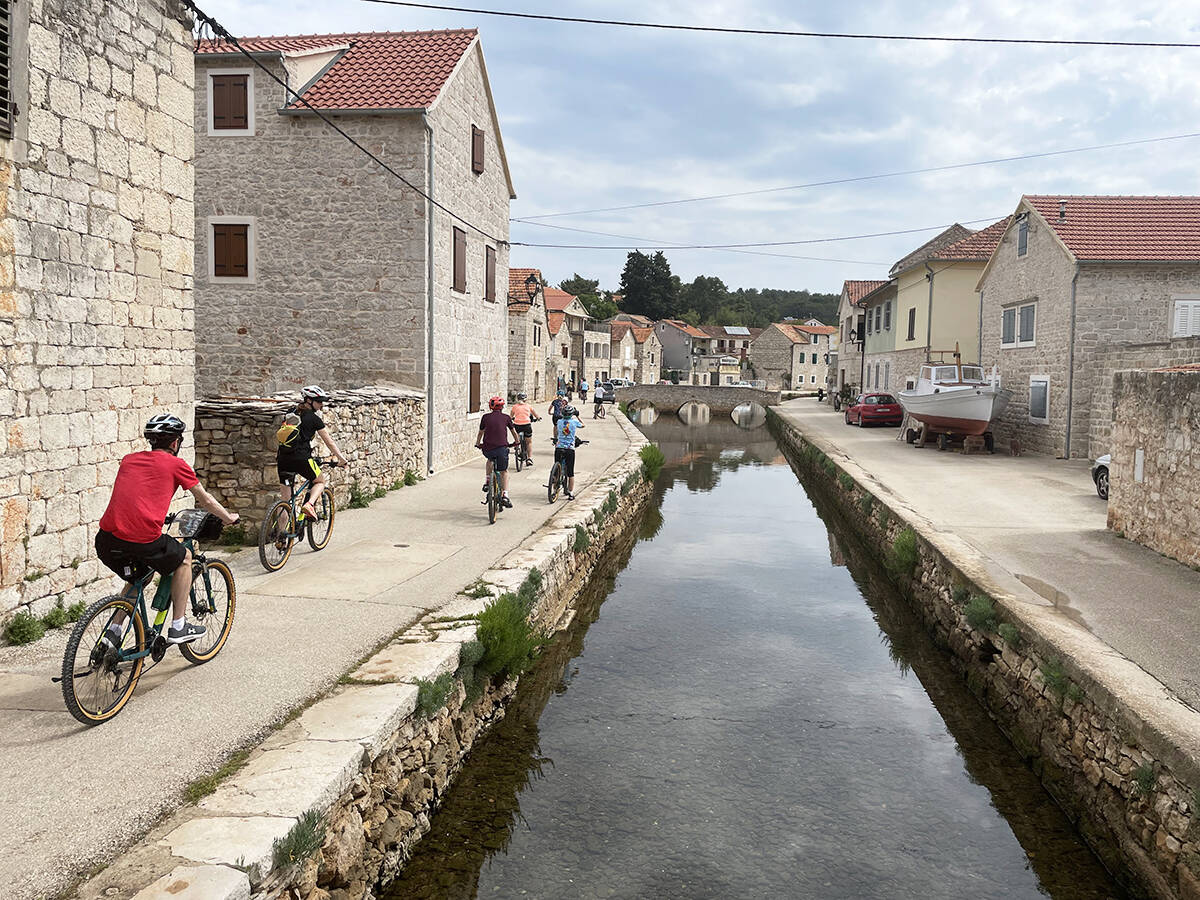 Win an Exodus Travels cycling adventure in Croatia
There are hundreds of prizes available to British Columbians across the province who GoByBike May 29 to June 4, and log their rides at gobybikebc.ca. The grand prize is a cycling adventure in Croatia, provided by Exodus Travels. Dr. Sean Maurice from Prince George won Spring GoByBike Week 2021's Exodus Travels grand prize bike trip in Croatia, and recently got back from the memorable trip with his partner.
"It was a lot of fun. Exodus Travels had it all set up so you were enjoying really nice sections of road to ride. Bikes were good, the tour guide was great, we felt spoiled!"
Sean is a long-time commuter cyclist who's been taking part in GoByBike Week (formerly known as Bike to Work Week) for almost twenty years.
"As a teenager, I remember that a bike was freedom," he says, because it could take him anywhere he wanted to go.
The Croatia adventure was his first time exploring a new country by bike.
"I think it's a totally different experience. You feel like you've actually seen the place. When traveling on a bike you're going slow enough to say 'hi' to people on the street."
Sean loved that he could explore the history, culture and cuisine of Croatia while riding through changing terrain, and also take days off from the bike to explore without a tour guide. The experience has inspired him to plan more cycling trips in the future.
This year's grand prize, provided by Exodus Travels, offers an eight-day cycling adventure along the spectacular Dalmatian coastline of Croatia. The route includes the UNESCO city of Dubrovnik, plus coastal island scenery of Hvar and Korcula. To be eligible to win, use your bike May 29 to June 4, track your kilometres on LogMyRide, and enter the Exodus draw here!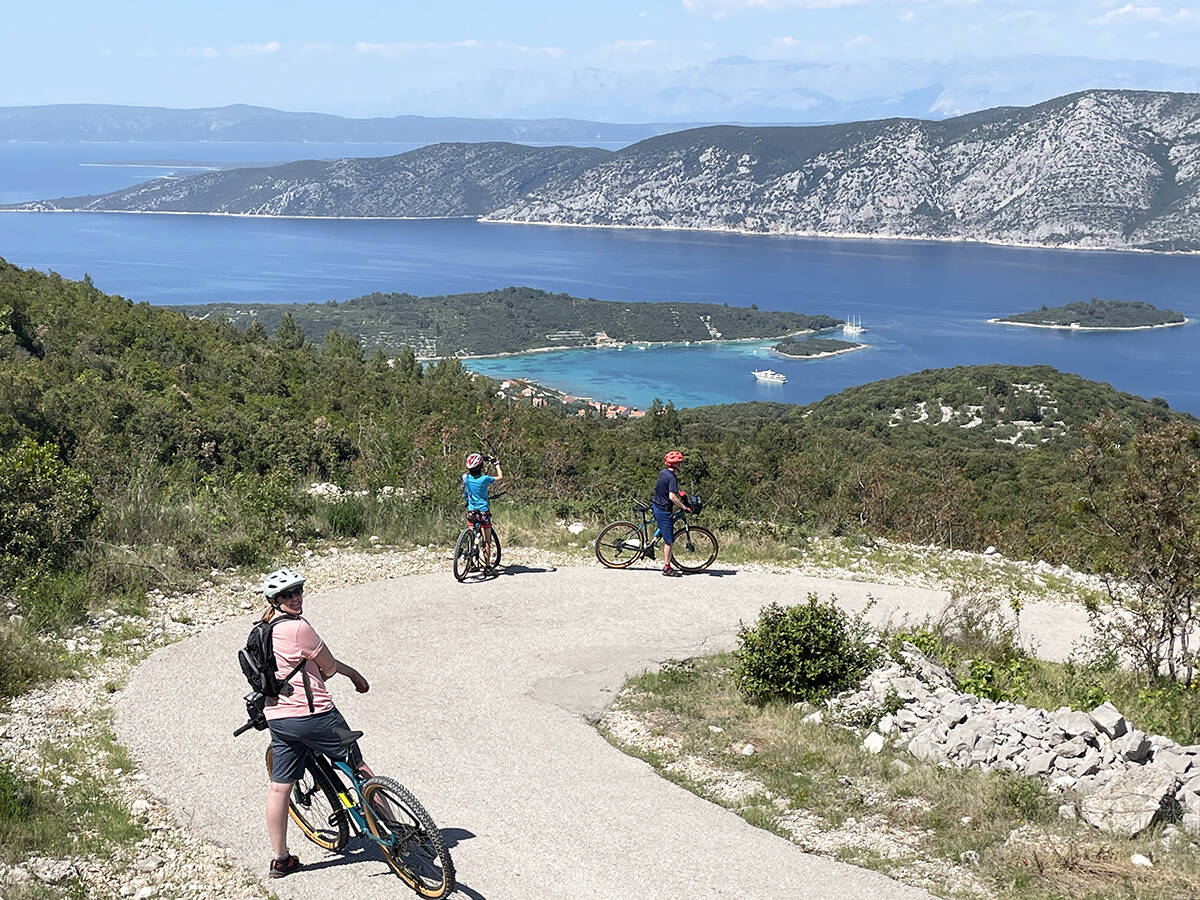 Shift your mode
The theme for Spring GoByBike week this year is 'Shift Your Mode,' encouraging British Columbians to change the way they get around. Cycling is one of the most effective ways to reduce your carbon footprint and contribute to a cleaner, greener, healthier future.
With the high price of gas, now is the perfect time to make the shift in your transportation choices! Consider biking part-way and then hopping on the bus, or driving to a park-and-ride location and cycling the rest of the way. Give it a try during GoByBike Week and see how enjoyable cycling for transportation can be!
"I joined this event thinking it would be fun to ride my bike to work for a week and participate in a group activity," says Janna Bradshaw, a Community Planner with the City of Merritt. "Since the event, I've been riding my bike to work, to the grocery store, to the gym — everywhere! This event (and the fuel prices) was the push I needed to change my mindset about getting around."
Participants who shift their mode during GoByBike Week are eligible to win an e-bike, provided by Pedego Electric Bikes! Simply select "Mode Shift" when logging your ride to indicate that you used your bike instead of a motor vehicle to get somewhere.
Participate in GoByBike Week May 29 - June 4
Prepare for GoByBike Week with a free online GetStreetWise course, offered in partnership with HUB Cycling and GoByBikeBC Society. The course covers everything from bike maintenance to road safety, ensuring participants are prepared for the week's events and beyond. Children aged five to 12 can take the free online Learn2Ride course to learn about cycling safety and get inspired to get outside.
During GoByBike week, you'll be able to find group rides, workshops, and community events in your neighbourhood! Workplaces and schools are encouraged to create teams to log rides and compete for prizes together to create an even bigger impact. Team Leaders are entered into additional prize draws for Amazon Gift Cards.
When participants log rides, they can see how many kilograms of greenhouse gases they save by cycling instead of driving a motor vehicle. Last year 55,382 GoByBike Week participants logged over 2.2 million kilometres and saved 489,140 kilograms of greenhouse gases from entering the atmosphere!
Sign up today at gobybikebc.ca.