Soccer is the sport of a lifetime—it's called the beautiful game for a reason. Maybe your kid wants to have a go, but those weekly practices and games don't fit in with your busy family—and let's face it, not all parents enjoy standing in the cold and rain! If you need a tailored-to-your-family soccer program, look no further!
Soccer for all—when the time is right for you
Nanaimo United FC is proud to announce new ways to play! In conjunction with being awarded a Canada Soccer Youth Club License, Nanaimo United FC's upcoming season is offering programs that cater to players of all ages, levels and abilities—so your child can play soccer a la carte!
Tiny tots
Striking a happy balance for families and providing a fun, safe environment for kids to explore this great sport is the key to keeping active and healthy—for now and for life—and it starts with the tiny tots! Nanaimo United FC's Happy Cleats program is the first exploration of soccer for kids from U4 to U7. It focuses on movement, fun, skill development, fun, flexibility for busy family schedules, and, of course, fun! Four different weekly opportunities to participate are available with certified staff coaches—your child can play one day or all four!
Your tot will work on more than just soccer—the focus is on movement, play and developing skills that can be used in a variety of sporting and fitness arenas, providing a base for future physical development.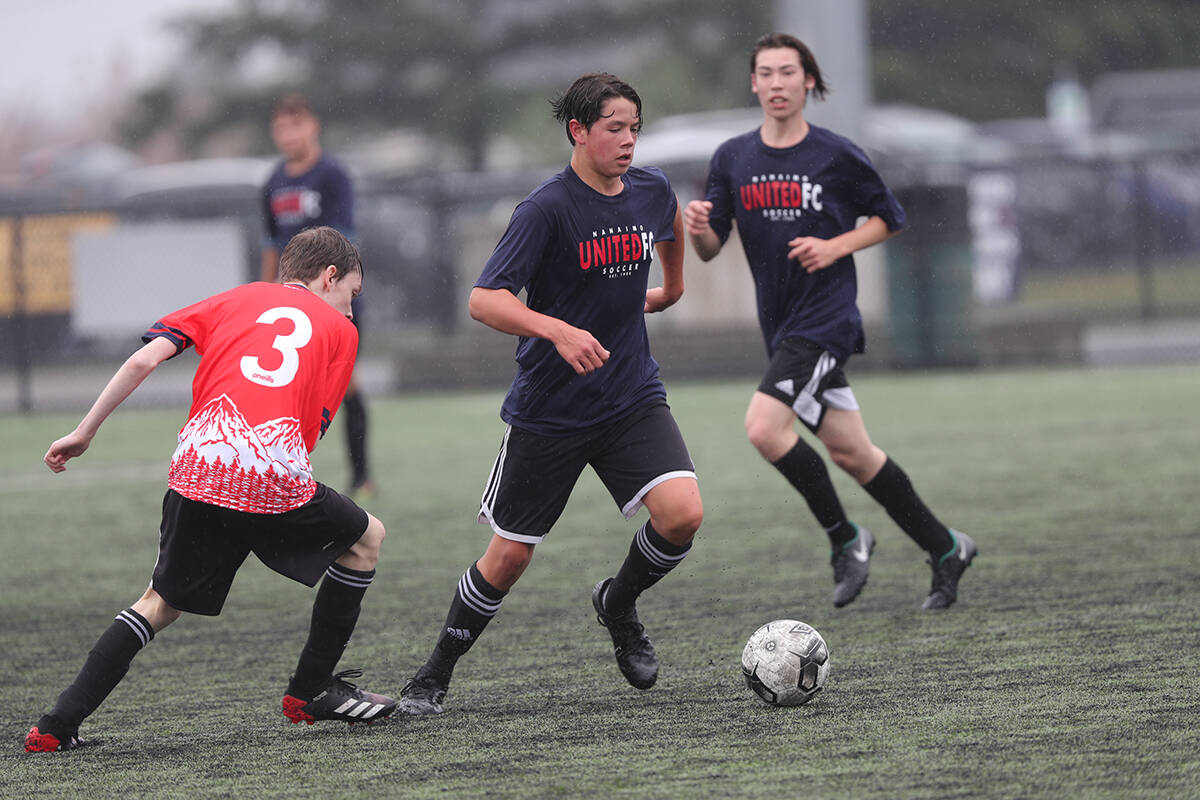 Kids soccer—for fun and for keeps
New this coming season, the Skill Centre League, a team-based program for those kids with a keen interest in committed team play, features two practices and one game day weekly. This program provides support through Canada Soccer certified staff coaches and is development based, placing children with players of a similar level so they can be appropriately challenged and supported, ensuring fun and success on the field. Weekend games will take place against club teams and regional teams from the mid-Island, while festivals with other clubs may also be introduced.
In parallel with the Skill Centre League program, the Gametime! program offers a session-based option for kids and families who need a bit more flexibility than traditionally structured soccer programs. These condensed programs are available on various days throughout Nanaimo and are run by certified staff coaches. The focus is on skill-building and game play, and, of course, fun!
Jade Richardson, Community Engagement Coordinator, notes that "We've tried to make all of our programs as accessible as possible, from beginners of all ages to elite level players, we believe that everyone should have the chance to enjoy this beautiful game! There is truly something for everyone and you can join any season."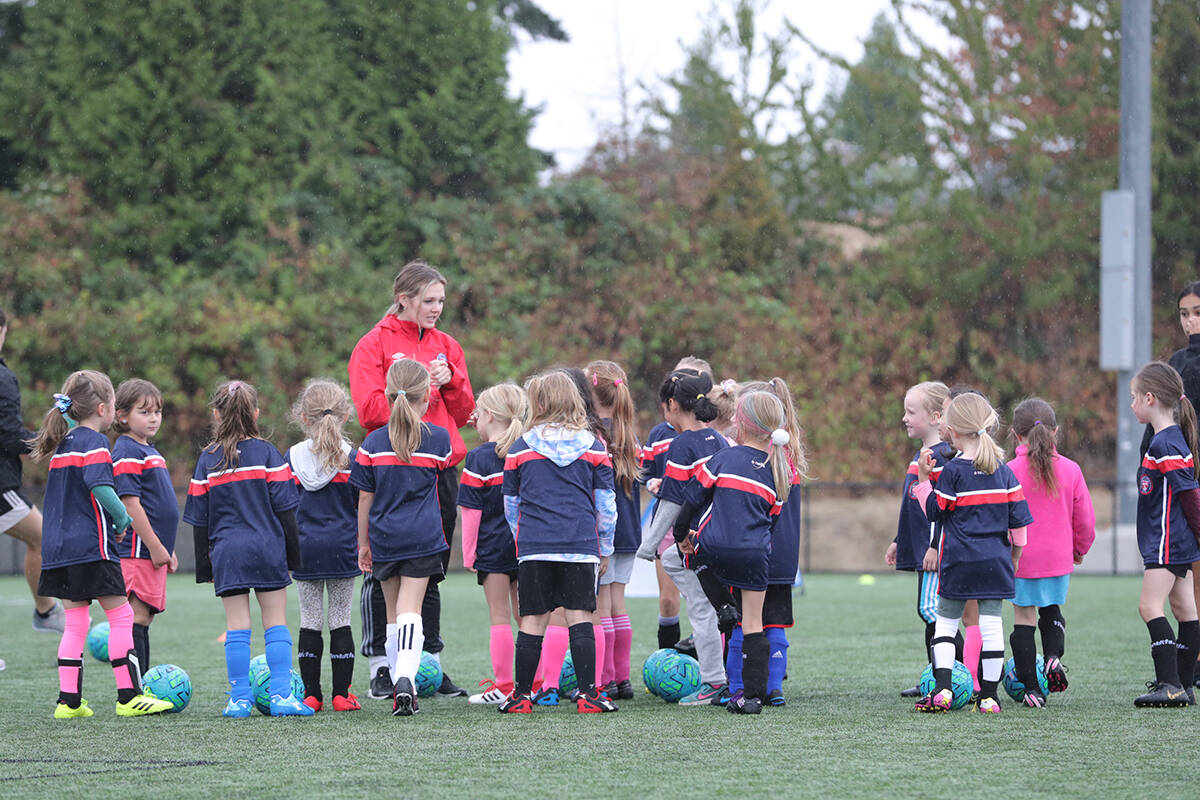 Teens and beyond
New this year, Nanaimo United FC was granted a BCSPL (BC Soccer Premier League) club franchise by BC Soccer—the highest level of youth soccer in the province. Beginning in Fall, 2022, NUFC will run one female and one male team at the U13 intake level.
Also at the U14-and-up level, regular competitive and social programs continue, and of course, there are adult leagues for men and women for all levels! You can try full-field or five-a-side at this family friendly club and there is also the season Just For Kicks program for players with disabilities. If you have never played, or if you are a seasoned, life-long player, Nanaimo United FC has a place for you to get out and play!
Registration is opens June 15, 2022. Come out and get your kicks with Nanaimo United FC! Check out the website here. For more information, contact them here by email at admin@nanaimounitedfc.com or find them on Facebook here.