Is there anything better than those first sunshiny days of spring, with blossoms bursting open and the scent of fresh-mowed grass in the air?
While most of us welcome the break from grey days and winter rains, for those who suffer from spring allergies, the new season can bring a fresh set of challenges – in addition to those coming from a winter's worth of dust and dander hanging about the house.
The good news is that with a few simple steps, including help from the professionals at COIT, you can make this peak allergy time a little more manageable, and get back to celebrating spring like you want to!
Here's a look at a spring cleaning plan with allergens in mind:
Tackle dust and pollen – Up your dusting and vacuuming to twice weekly during allergy season – it will help keep dust and pollen particles out of the air. If you're considering a renovation, note that hard-surface flooring holds fewer irritants than carpet. In the spirit of spring cleaning, consider a decluttering session to remove places for dust to settle. And don't forget your pets! B

ath pets every week or two to help minimize dander and remove pollen they've brought in from outside.

Clean soft surfaces – Soft surfaces around the home all collect dust, dirt and pet dander, and in turn hold more allergens than hard surfaces. Beyond regular dusting and vacuuming, it's a good idea to give area rugs, drapes and upholstery a professional spring cleaning to remove dust, mould and mite buildup.
Don't forget your air ducts – Over time, contaminants can build up inside your home's ductwork, creating a breeding ground for mould spores, bacteria, fungus, mildew and other microbes. Regular air duct cleanings – at least every one to two years, COIT recommends – can help prevent these and other allergens from re-circulating through the home. At the same time, keeping things clean will also help your HVAC system operate more efficiently and reduce wear and tear.
Maintain a clean air filter – A clean air filter is essential to ensure your HVAC system runs efficiently year-round, and helps reduce build-up in your air ducts between cleanings. Change filters according to manufacturer's instructions – typically between 30 and 60 days – with additional considerations for households busy with pets and other traffic.
Manage humidity – Reducing spring allergens is about more than holding the line on dust and pollen. Moisture can also encourage mould growth, so it's essential to fix leaking pipes, maintain proper ventilation for kitchens, bathrooms and basements, and consider a dehumidifier if it's especially humid in your area.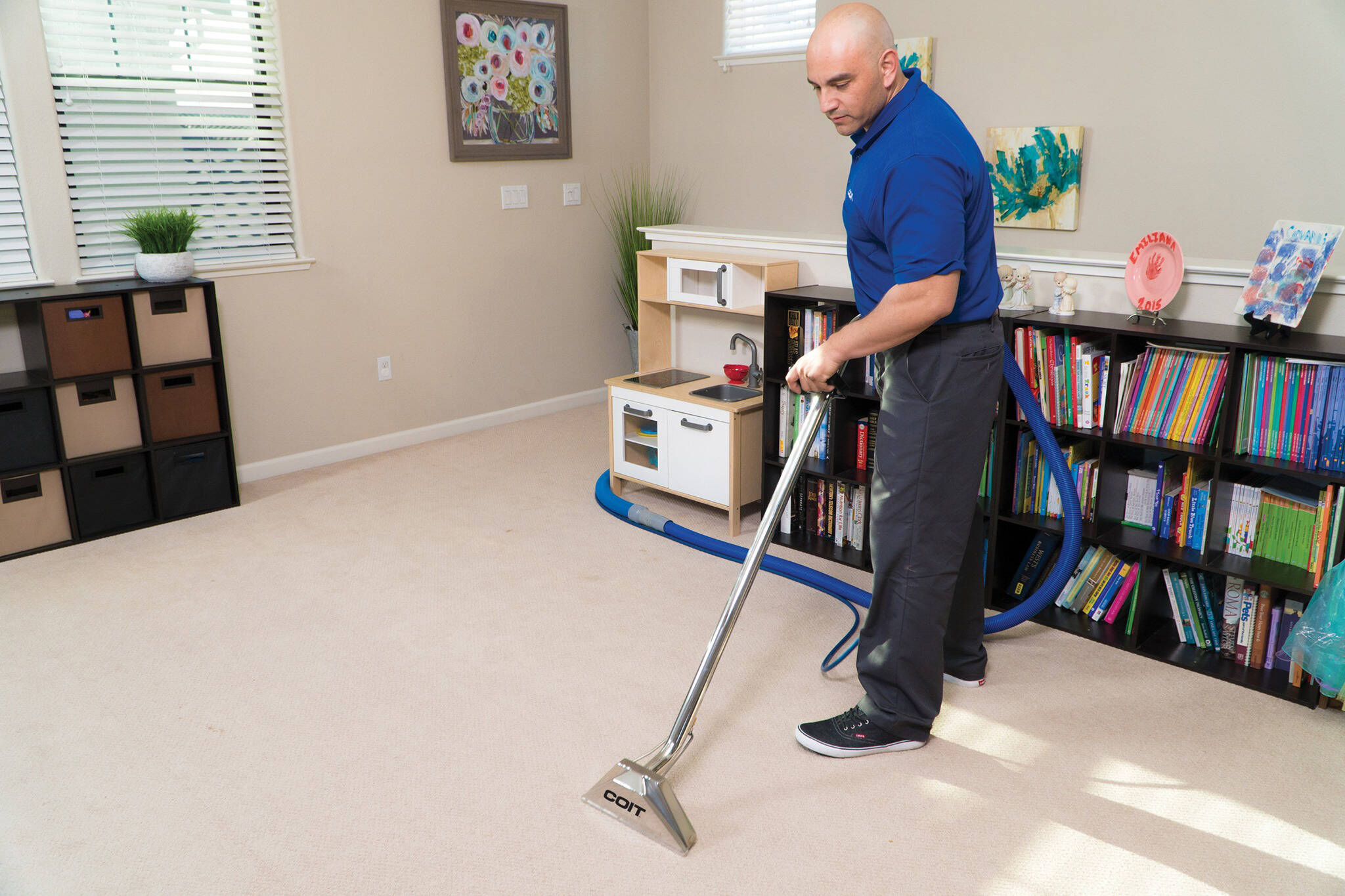 When more allergy prevention help is needed
No matter how deep your spring cleaning is, somethings are best left to the experts! COIT Cleaning and Restoration Services' trained technicians offer professional deep clean services, including steps to reduce the level of allergens in the home. Call COIT in Nanaimo at 778-744-0348 or visit coit.ca/Nanaimo and book your free, no-obligation estimate today.
READ MORE: Why should your air duct cleaning company be NADCA-certified?