When Kelly Kurta describes her mother Gail Stewart and the dementia journey their family went on, she focuses on her mother's strength and commitment to caring for others – values that have been passed down through the generations. "She was the most caring, giving person in the entire world. She loved her granddaughters and her family so much."
This year Stewart is being honoured at the Alzheimer Society of B.C.'s flagship fundraiser, the IG Wealth Management Walk for Alzheimer's, presented by Go Auto, in Victoria for her contribution to the community and her family's desire to help other people affected by dementia. Taking place in communities across Vancouver Island and throughout the province on Sunday, May 28, the event helps provide critical supports for people affected by dementia, while breaking down stigma surrounding the disease.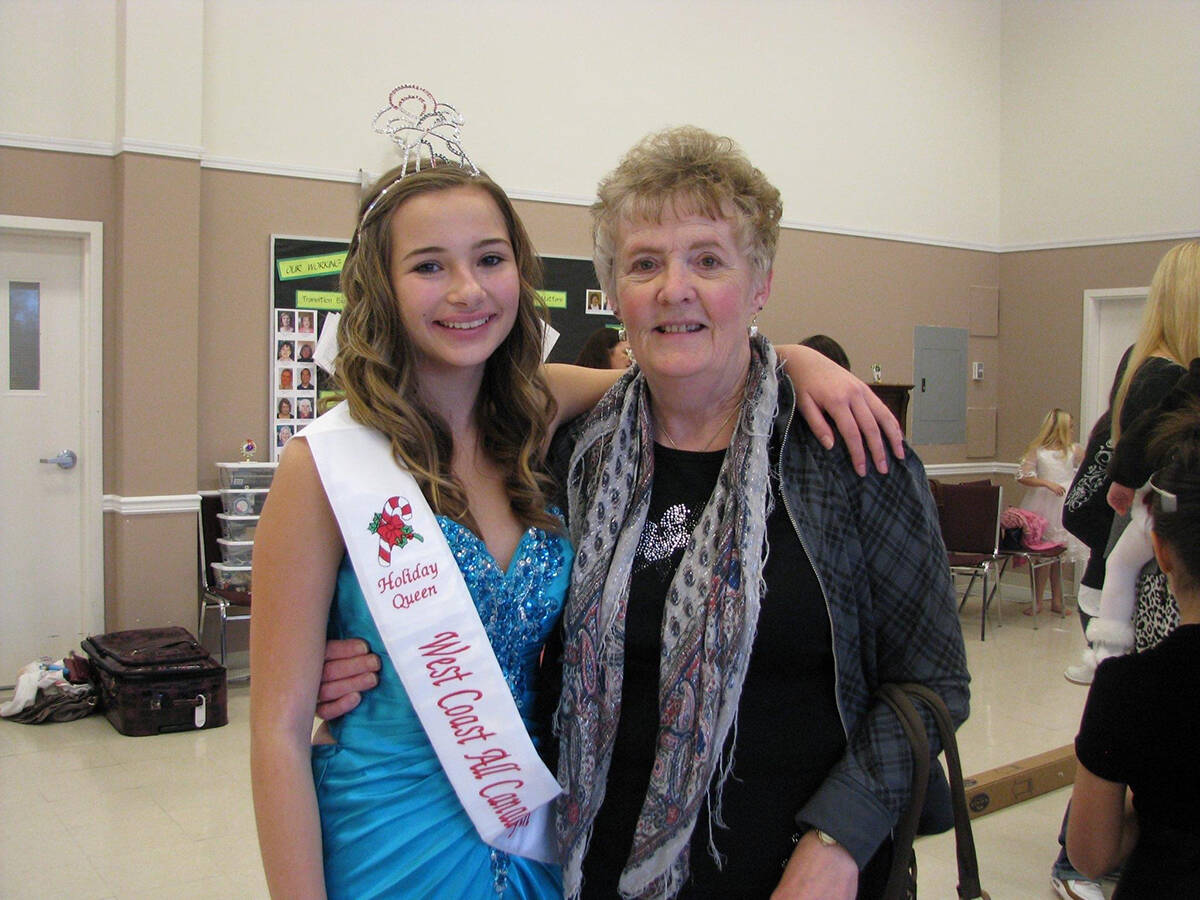 Stewart dedicated her life to the safety of others, working for the Department of National Defence and with the RCMP at E-Division in Victoria. A single mother, she raised Kurta on her own in Victoria with the help of her parents. Kurta later put down roots in the Lower Mainland, but the family remained close.
Kurta's youngest daughter, who nicknamed Stewart "G-Ma," moved to Victoria in 2013 to be closer to her grandmother and to finish high school. Shortly after the move, she noticed her grandmother losing weight and struggling with daily tasks. Stewart began losing track of time, spending hours shopping while forgetting the items she went for and faced challenges with daily tasks such as laundry and cooking. Unintentionally, Stewart's granddaughter became a caregiver, and this responsibility took a toll on her mental health.
Kurta and her husband Rory moved to Victoria to care for her mother and daughter while juggling work in Vancouver. Rory left his career after two years to care for Stewart.
There are more than 85,000 people living with dementia in British Columbia. If current trends continue, B.C. will see one of the most dramatic increases in the number of people facing the disease, with nearly 250,000 people diagnosed by 2050. People across the province will have the opportunity to help raise funds for essential Alzheimer Society of B.C. programs and services this May.
For Kurta, it will be emotional to walk with her husband and daughters through the neighbourhood where she and Stewart grew up – but thanks to the woman who raised her, she's ready.
"My mom gave me a lot of strength," she says.
To help make a difference in the lives of people like Kurta and Stewart on their dementia journey in your community, visit walkforalzheimers.ca.
If you are affected by dementia, the Alzheimer Society of B.C. can help. Call the First Link® Dementia Helpline at 1-800-936-6033 or visit alzheimerbc.org.