As more of us choose hardwood, vinyl and laminate floors for our homes, area rugs are a natural go-to accessory. They add warmth, colour and visual interest and bring increased comfort to a room.
However, like all soft furnishings – carpets, upholstery and drapes, for example – area rugs also have special cleaning requirements to keep them looking their best. Periodic professional cleaning offers a deep clean that standard vacuuming and spot touch-ups can't.
So, how often should you have your rug deep cleaned? Those in a high-traffic areas, such as the living room or hallway, are particularly prone to wear and tear and should be professionally cleaned at least once a year, using techniques such as hot-water extraction and a stain-protection treatment, or a dry-cleaning method if the rug is more delicate.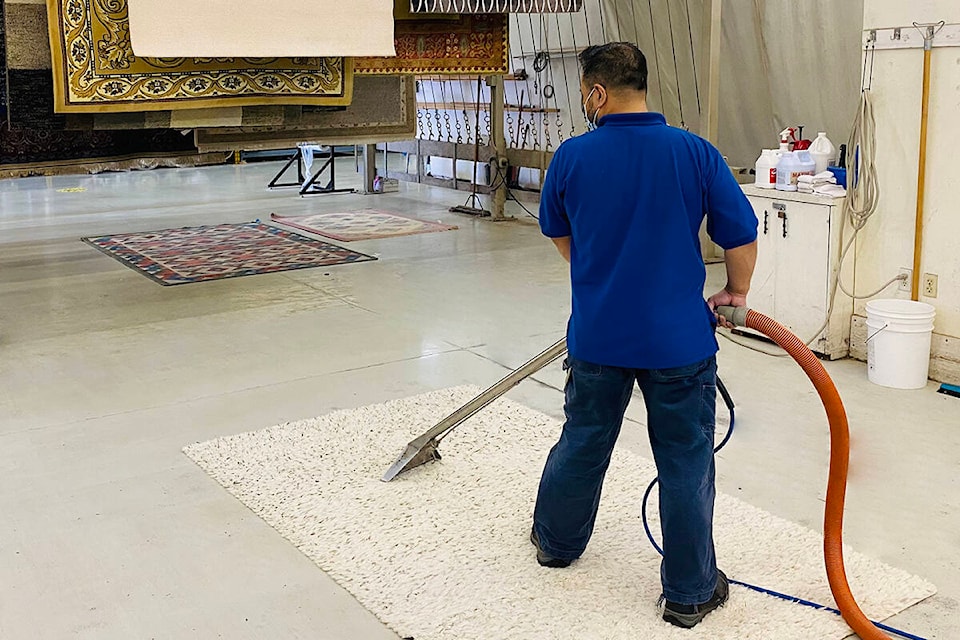 Here's why that's important:
To prolong the life of the rug – Regular professional deep cleaning of your area rug lifts accumulated dirt and grime, removes stains and preserves its quality for years to come. Dirt particles damage rug fibres, compromising the structure of the rug over time. Without professional cleaning, the rug becomes less cosy and comfortable and begins looking shabby.
To maintain colours – One danger of cleaning an area rug yourself is that chemical residues build up and can make colours bleed into each other. Professional cleaning removes the chemicals, leaving your rug looking like new with well-defined patterns and colouring.
To improve home hygiene – As with all carpeting, dirt and bacteria can accumulate deep inside a rug, without being obvious on the surface. Food particles and pet dander can become lodged in the rug fibres over time, creating a hidden danger that can trigger allergies and cause health problems if not addressed. This buildup can also affect your indoor air quality. Deep cleaning your area rugs removes the buildup of bacteria and makes your home a healthier place to be.
To freshen up old rugs – For an older area rug, professional deep cleaning can return it to its former glory, and if done regularly, maintains softness, colour and quality for years. It also saves you money in the long run, as you won't need to replace the eye-catching centrepiece you love.
If you're ready to have your area rugs cleaned, call your trusted professionals at COIT Cleaning and Restoration in Nanaimo at 778-744-0348 or visit coit.ca/Nanaimo and book your estimate today!
READ MORE: That's in my house?! Here's why those air ducts need cleaning